The Pediatric Endocrinology Nursing Society (PENS) is committed to the development and advancement of nurses in the art and science of caring for children with endocrine disorders and diabetes.
Advancing Endocrine and Diabetes Care
Click here to access the PENS Online Courses! Contact hours available.
April 17-20, 2024
St. Louis Union Station Hotel
St. Louis, MO
Have a question you'd like to bounce off a peer? Want to see how your PENS friends are doing? Join us in PENS Pals – an informal space to chat with one another, share resources, and ask questions.
The Infant with Differences in Sexual Development (DSD): Ethical Issues
Presented by Terri Lipman, PhD, CRNP, FAAN
Access the PENS Online Courses! Contact hours available.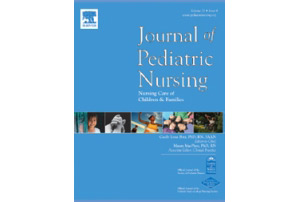 The Journal of Pediatric Nursing provides original, peer-reviewed research that is based on the philosophy that pediatric nursing incorporates a family-centered approach.
Recent PENS Announcements
Submission Deadline Extended to December 15 Nominations are being sought for the following PENS offices: President-Elect (1) – The President-Elect will serve one year as ...